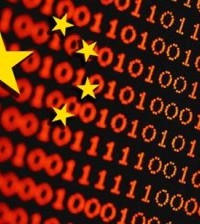 June 3, 2013
Beware the Chinese Domain Name Scammers
I've received quite a few anxious calls from clients about Chinese domain registrars trying to entice the client to register their domains in China, ostensibly to protect it from some other entity trying to register it with the .CN top level domain.
Here's a typical note from one of the Chinese registrars with the client domain name changed but spelling and syntax intact:
"Angle.zhang" 11:27 PM 8/19/20XX

Dear CEO,

We are Shanghai SPS Network Technology Co., Ltd which is the domain name register center in China.

We have something need to confirm with you, we formally received an application on August 20 20XX.

One company who called StarMax Holdings Limited are applying for following:

Domain Names:
targetcompany.biz
targetcompany.cn
targetcompany.com.cn
targetcompany.hk
targetcompany.net.cn
targetcompany.org.cn
targetcompany.tw

Internet Brand Name:
targetcompany

These days we are dealing with it, so we hope to get the affirmation from your company.

Please let someone in your company who is responsible for trademark or intellectual property rights contact us.
If there is any question, please contact us as soon as possible.

Best Regards,

Angle.zhang

Check Domain Name dept.
shanghai SPS Network Technology Co., Ltd Oversea Internet Domains Accredited Registry
Tel:+(86)21-62296886 | Fax:+(86)21-62296899
Website: http://www.chinasps.net.cn | Email:Angle.zhang@chinasps.org.cn
Now, let's be clear: registering a Chinese domain name may well be the important first step in preparation for an entry to the Chinese marketplace. However, anyone considering such a move should educate themselves on Chinese registration and administration practices.
The China Internet Network Information Centre (CNNIC) administers Chinese domain names with ".cn", ".org.cn" and ".net.cn" suffixes and is responsible for appointing authorized domain name registrars. The CNNIC is the administrative agency responsible for Internet affairs under the Chinese Ministry of Information Industry. And like everywhere else, applicants deal directly with the appointed registrars, which process the domain name registration application for a fee, based on the availability of the particular name.
But some of these appointed registrars are now actually approaching companies to solicit domain name applications using an unusual technique: they contact a company, advise that an application has been received for a Chinese domain name incorporating the company's name or trademark and request the company to contact them to discuss the issue. The Chinese registrar will then try to sell the inquiring company a Chinese domain to "prevent it from being registered by a third party."
Now, these Chinese registrars are indeed authorized by CNNIC. Needless to say, however, the tactic raises eyebrows. In all likelihood, there are no third party applicants or, if there are, they're most likely a company associated with the Chinese registrar.
It seems apparent to me that the Chinese registrars are doing some monitoring of trademark applications in China or the US or they're monitoring trade publications to detect foreign companies that might be entering the Chinese market. But in my experience, there's often no pattern in the inquiries. I've had client companies in Israel, the US and the UK that have received solicitations – but none of them were doing business in China and none were currently applying for a mark in China or anywhere else. So, go figure.
This is certainly not to discourage anyone from registering a Chinese domain name – or even to respond if there is a genuine third-party registration that might interfere with a company's own registration – especially in cases where an untimely Chinese registration might interfere with a company's ability to do business in China.
But be advised, however, that if you're contacted directly by a Chinese domain name registrar, you should be wary that the situation might not be as stated by the registrar. You have no obligation to deal with a particular registrar. More to the point, like most Internet scams, it is probably best not to encourage the scammer by a reply. There are certainly authorized – and reputable – Chinese registrars who will assist you in registering a domain name in China. And seeking the help of a knowledgeable lawyer may well be a wise investment – particularly if you are suspicious about the initial contact.
In cases where there is a conflict, China does have a domain name dispute resolution policy. In China, it's administered by the CNNIC. You should know, however, that any challenge must be filed in Chinese.
The Internet is a strange place indeed. About fifteen years ago, I likened it to the Wild West and I thought that the system was in the process of hanging the really bad bandits. But there are banditos that come forward to take their place. And why wouldn't they? The opportunities are there as are the credulous. If you happen to get an email with similar sounding verbiage, don't panic but don't let your guard down either. Evaluate the threat. Search your name using Google and other engines and if you really do wish to register in China, by all means do so. There are reputable registrars that will assist you.